I will be participating in the 2012 Wordcount Blogathon during the month of May.  That means that there will be a post every day for May, some of which may have more to do with blogging than my usual garden posts.  I appreciate your patience as we go through this month and look forward to conversing with you on gardening and blogging.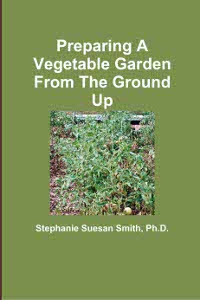 For more help gardening, buy my book, Preparing A Vegetable Garden From The Ground Up

Available in print or ebook from Amazon.com or other retailers, this book walks you from choosing the site of your garden all the way through what to do after the harvest. Buy a copy for yourself or a friend today!
---