Today is haiku day in the WordCount Blogathon.  I am a lousy poet, but will attempt one.
Puppy chews on hair
While human tries to write post
Spoiled puppy whines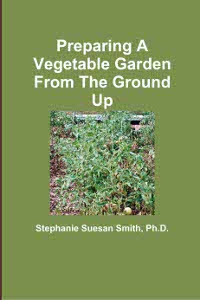 For more help gardening, buy my book, Preparing A Vegetable Garden From The Ground Up

Available in print or ebook from Amazon.com or other retailers, this book walks you from choosing the site of your garden all the way through what to do after the harvest. Buy a copy for yourself or a friend today!
---