Writers are able to share their writing with people easier than ever, if not as profitably.  Anyone can have a blog, write for a website for free, or self publish a book.  Still, when words appear in print or on the internet, people assume they are gospel.  This makes it important for writers to behave in a responsible manner when publishing their work.
By that I mean one should not highlight one's irresponsible behavior and hold it up for admiration.  I have read of columns in the newspaper where a writer speaks of a dog that bites her children, is not housebroken, and refuses to come when called.  She made light of the situation, laughing at the dog's horrible behavior.
Frankly, that is just irresponsible journalism.  Other people will read that and think such behavior is just what you expect if you get that breed of dog.  They will believe it is impossible to make such a dog behave and that it is no big deal if a dog bites you children.  All of these things are false.
It is one thing to admit to failings and talk about the lessons learned from them.  That can be useful and allow others to avoid making the same mistakes.  But this glamorizing of irresponsibility and stupidity is just not acceptable.  When reading such work, it is important to let the journalist know they have erred so that they will change their behavior.  And yes, I wrote the
idiot
with the biting dog.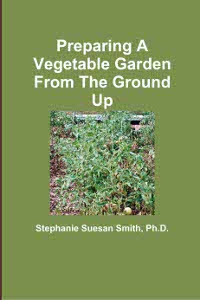 For more help gardening, buy my book, Preparing A Vegetable Garden From The Ground Up

Available in print or ebook from Amazon.com or other retailers, this book walks you from choosing the site of your garden all the way through what to do after the harvest. Buy a copy for yourself or a friend today!
---