About Me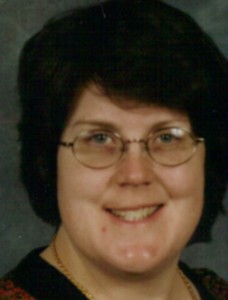 Stephanie Suesan Smith, Ph.D.
Purpose of site:  To explain how to vegetable garden, display my photography and woodworking, and showcase my writing.
Born in Dallas, Texas, I have lived in Texas all but seven months as a baby and three years as a teenager. I currently live in rural Hunt County on 14 acres.
I am rarely without a dog and currently have an Australian Cattle Dog, a mutt, and a Catahula. I have had dogs since I was four and can discuss just about any aspect of them in conversation or in print. In fact, I regularly do so ad nauseam — just ask my friends.
I have been gardening since I was old enough to pester my Dad when he was planting his garden. Consequently, I tend towards the edible in my planting preferences. I am a master gardener and can write on just about any aspect of  gardening. 
Woodworking had to wait until I moved away from home because my Dad wouldn't let me use his tools. Practically my first purchase when I got to graduate school was a circular saw so I could build bookcases to hold all my books. I still have all my fingers and toes, too.
I do scroll saw work and concentrate on fretwork boxes and crosses. I do other things by special request. The oddest thing I made was a wooden bruise as a joke for someone.
I read almost anything but horror. I prefer forensic mysteries such as Kathy Reichs or J.D. Robb write, history, science, philosophy, and books about dogs and gardening. I have a large library that is varied in tastes. I usually have a book about a topic, but it may be out of date. I tend to keep books forever if I like them.
I have been writing as long as I remember.  I was published in 1991 in Dog Fancy and have never looked back.  I use my experiences to write interesting, informative articles for the general public or for a more scholarly demographic.  I have been published in consumer magazines, on websites, and in peer reviewed journals.  I have also written more technical reports than I can count.
What can I write for you? Stephaniesuesansmith@gmail.com