When it is as hot out as it has been, about all you can do in the garden is think longingly of the fall. Planning your next garden now while your successes and failures are fresh in your mind is a good way to do that. Asparagus is planted in January or February, as soon as the soil can be worked. It is planted from crowns, or root masses. Because asparagus can produce for 20-25 years, it is important to put it where it can stay for some time.
Asparagus has both male and female plants.  The male plants produce better and you do not have to worry about them self-seeding at the end of the season.  For detailed instructions on how to plant asparagus, see planting asparagus and white asparagus.  Here is a snapshot of the information you need to choose what cultivar to plant.
when to plant: January to February, as soon as the soil can be worked
depth of planting: 4-6 inches in black gumbo, 6-12 inches in sandy loam or sand
spacing of plants inside row: 12-14 inches
spacing of rows: five feet
time to harvest: 2 years from initial planting, then can be harvested for 8 weeks each year there after
fertilizing: spread compost , then high phosphate fertilizer (0-46-0) in furrow before planting crowns
cultivars for Hunt County:
Jersey Giant:  male, produces heavily.  Resistant to fusarium wilt, crown rot and rust.  hybrid
UC-157:  male, hybrid, developed by University of California at Riverside.  produces heavily, resistant to fusarium wilt and rust.
Martha Washington:  female, heirloom.  Not resistant to fusarium wilt, crown rot and rust.
Good luck with your asparagus.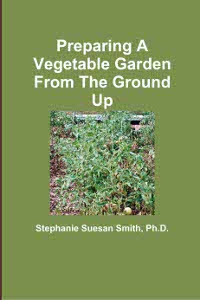 For more help gardening, buy my book, Preparing A Vegetable Garden From The Ground Up

Available in print or ebook from Amazon.com or other retailers, this book walks you from choosing the site of your garden all the way through what to do after the harvest. Buy a copy for yourself or a friend today!
---