Image via Wikipedia
One day I looked out my window and saw a neighbor's teenager driving an ATV very fast down the road.  He had a friend sitting on the front fender and two friends sitting of the back of the ATV.  Had he stopped suddenly, hit a bump, or lost control of the vehicle, all four of them could of been killed.  While ATVs have their uses, they should be used cautiously and carefully so that injury or death does not occur.
In 2001, there were 111,700 reported injuries attributed to ATVs.  Approximately a third of those were to drivers under the age of 16.  Since most people using ATVs are not going to give them up, here is how to use them safely.
Do not drive under the influence of alcohol or drugs
Do not drive like a bat out of hell.  Make haste slowly.
Do not carry passengers.  One person per vehicle.
Do not let a child operate an ATV meant for an adult.  It is too big for them to control.
Obey the laws about rider certification, driving on public roads, and required equipment
wear a helmet and eye protection
Let someone know where you are going
Most manufactures have safety classes you can take to learn to safely operate your ATV.  They also cover the laws governing where you can go on one and when.  Before driving and ATV on public lands, the driver must attend a state approved safety class.  You can call (800) 887-2887 to find one.
ATVs can be a valuable addition to the farm or ranch.  As with anything, however, they must be used correctly or they will injure or kill you.  Then who will care for your family?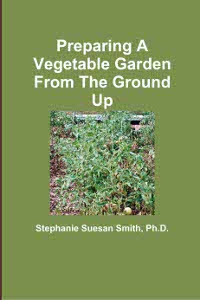 For more help gardening, buy my book, Preparing A Vegetable Garden From The Ground Up

Available in print or ebook from Amazon.com or other retailers, this book walks you from choosing the site of your garden all the way through what to do after the harvest. Buy a copy for yourself or a friend today!
---