It is common in this area of Texas to get calls about azaleas that have beautiful foliage but will not bloom. Inevitable, the soil is too alkaline for them. They are one of the few plants around here that like it acidic. If you can grow blueberries, you can probably grown azaleas. If blackberries flourish, it is likely to alkaline for azaleas to really thrive. However, there are things that you can do that will make things easier.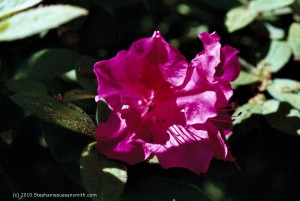 Azaleas are called Rhododendron prinophyllum by those who use Latin names to refer to plants. They bloom in mid to late summer, according to the rules. These photos were taken in March, however, so there is some variability there. They are deciduous shrubs that are attractive to bees, butterflies, and birds. The soil must be kept moist but not soggy. Some parts of the plant are poisonous. These plants are reproduced for the nursery trade with cuttings, laying a branch down on the ground and covering it with soil until it roots, or seed.
Azalea blooms vary in color from the pale pink here to the bright pink in this photo:
Azaleas like filtered sunlight but will manage with early morning sun and afternoon shade. They do not tolerate wind well, so should be planted somewhere that is sheltered from the prevailing winds. A soil test is required to judge the soil's ph. It would be between 4.5 and 6.0. If the ph is too high, or alkaline, you can apply agricultural sulfur or iron sulfate. If you choose to use peat moss, you must do a large area around the plant so that when the roots are established they are still in acidic soil. This essentially means a raised bed or a bed tilled 6 inches deep and several feet in circumference around the plant.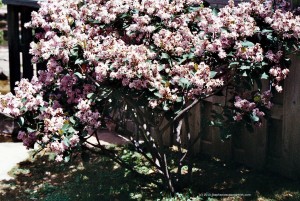 Tyler, Texas, has an Azalea Trail every spring where people drive around a trail and look at the azaleas. It has come and gone, but you can bookmark the site for next year if you will be in the area.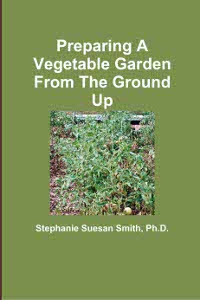 For more help gardening, buy my book, Preparing A Vegetable Garden From The Ground Up

Available in print or ebook from Amazon.com or other retailers, this book walks you from choosing the site of your garden all the way through what to do after the harvest. Buy a copy for yourself or a friend today!
---