When most people think of bats, they think of vampires.  Even though it is true that bats eat a lot of insects, and that the few species feeding on the blood of mammals do not live in North America, bats are often illegally killed or driven from their roost.
Bats eat up to one half or more of their body weight in insects a night.  Most roosts support over 75 bats.  That adds up to a lot of insects every night.  Almost all those insects are ones that we consider harmful.
Bat's excrement, or guano, is considered a premium fertilizer and sells for a lot of money.  It was used to make gunpowder in the past.  Wars were literally fought over supplies of guano.
Bats need a place to roost and raise their young in the summer and a place to hibernate in the winter.  They usually do this in big groups, making them vulnerable to malicious actions by humans.  Many bats are killed each year in this way.
An even more frightening threat is white nose syndrome.  This fungal infection spreads among hibernating bats and kills them.    The bats that have been necropsied seem to have died of starvation.  The fungus makes them wake up every 2-3 days instead of 10-20 days and the bats exhaust their fat reserves and die.
You can help the bats and benefit yourself.  An easily built bat box can be mounted on a pole to provide bats a roost in your yard.  These bat houses can hold 50 to 75 bats or more.
If you are not up to building a bat house, you can purchase a nice one.  In either case, you should put one up.  Then you can harvest both their insect killing power and the fertilizer the bat produces.  Fewer mosquitoes and bigger vegetables can be yours in return for hosting a colony of bats.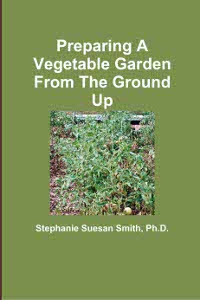 For more help gardening, buy my book, Preparing A Vegetable Garden From The Ground Up

Available in print or ebook from Amazon.com or other retailers, this book walks you from choosing the site of your garden all the way through what to do after the harvest. Buy a copy for yourself or a friend today!
---