Blog carnivals are groups of posts on a related topic.  They are a good way to discover blogs you did not know about and read new writers.  They are also a fun way to find new readers.  This month I am in four blog carnivals.
The Carnival of Evolution is very serious and mostly composed of scholarly papers.  My post on Hybrid vs. Open Pollinated Plants is in rarefied company at the 360 Degree Skeptic.  In fact, I feel a little under-dressed to be appearing with this bunch.
Fortunately, the House of Herps runs to a little looser clothing.  In fact, over at Worm Salad, things are trending toward back to school.  And at school, one learns to deal with unexpected guests, as my post explains.
Learning the proper names for plants and their parts is a task for the budding botanist.  Sometimes this isn't as easy as it seems, as we learn in Berry Go Round this month.  Seeds Aside hosts the gathering, which includes my photograph of a Lemon Bee Balm flower.
Carnival of the Spineless has a great name.  Doesn't that conjure all sorts of images of floppy carnies on the high wire?  But no, it deals with invertebrates.  This month it is hosted by Hectocotyli.  My photograph of the Walnut Sphinx Moth is included.
If you are interested in more blog carnivals, you can check out a whole big top every month on the Blog Carnival Directory.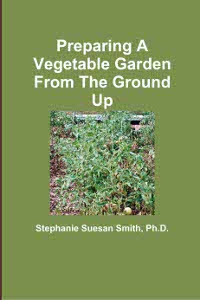 For more help gardening, buy my book, Preparing A Vegetable Garden From The Ground Up

Available in print or ebook from Amazon.com or other retailers, this book walks you from choosing the site of your garden all the way through what to do after the harvest. Buy a copy for yourself or a friend today!
---