Last year, I participated in the Wordcount Blogathon 2010. This is where all the participants pledge to blog every day in the month of May. I had so much fun I have signed up for the Wordcount Blogathon 2011. The camraderie, ideas, help with new ways of doing things, and general fun was great. If you blog, there is still time to sign up at WordCount: Freelancing in the Digital Age. I learned so much about blogging last year from this event. It is fun and everyone is so supportive and helpful. Join in, if you can.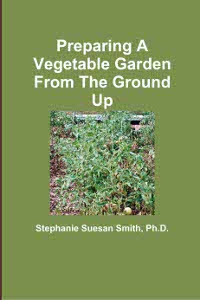 For more help gardening, buy my book, Preparing A Vegetable Garden From The Ground Up

Available in print or ebook from Amazon.com or other retailers, this book walks you from choosing the site of your garden all the way through what to do after the harvest. Buy a copy for yourself or a friend today!
---