A lot of bloggers are going to be at BlogHer2010 in New York for the weekend.  Not me.  So, some of the bloggers staying behind have organized a party and blog hop.  To participate, you have to answer some questions and link up to the party.
Here goes:
When did you start blogging?
In January 2010, although I have been doing freelance writing and photography since 1990.
Why did you start blogging?
Because writers are now expected to have a "platform" and because it was a way to use all the trivia rattling around in my brain.

What is one thing you are going to do this week that is WAY cooler than going to BlogHer?
I am going to lay around and read and just rest.
Share a post that you think says a lot about you or is your favorite.  (share the link in YOUR post so we all can see)
This is about a pet writer who died mysteriously.

http://stephaniesuesansmith.com/kari-winters-cats-are-safe/
The blog hop starts at
http://www.tobethode.com/2010/08/nogo-blogher-blog-hop.html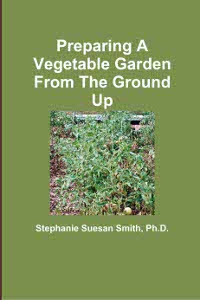 For more help gardening, buy my book, Preparing A Vegetable Garden From The Ground Up

Available in print or ebook from Amazon.com or other retailers, this book walks you from choosing the site of your garden all the way through what to do after the harvest. Buy a copy for yourself or a friend today!
---