101Things I learned in Film School by Neil Landau with Matthew Frederick Hachette Book Group ISBN 978-0-446-55027-7
This book is part of Hachett Book Group's "101 Things I Learned" series.
The cover blurb:
Written by a successful filmmaker, screenwriter, and teacher, this indispensable resource provides essential advice to undergraduates, film school students, screenwriters, directors, producers, and anyone interested in the film world. Each two-page layout is illustrated and illuminates an important industry topic – using humor, statistics, or real-life examples to drive the point home. You will find yourself dwelling on each page, as the lessons behind the lessons take root. It's like getting a film school degree in 202 pages!
The review:
I am a still photographer and freelance writer and found this book helpful. Many of the techniques used in filmmaking are also used in photography and writing. How to plot, what speed to deliver the different elements of the story, how to visually convey a story, these are all important things for anyone who tells a story in any medium to know. With so many books and stories going to film, or being adapted for film, it helps to know what a filmmaker needs to do your story properly. It also gives you a common vocabulary so that you do not sound like a rube at your story discussions or contract negotiations.
This book is not a funny book in the manner of Robert Ludman. It is a concise instruction manual. As such, there are some dull items that need to be covered. There are also some really interesting items covered. For the most part, however, this is a straight read of things you need to know to function in the filmmaking industry or deal with those who do. I give it an A minus.
Brianne Beers, the Online Marketing Coordinator  for Hachette Book Group will be interviewing Neil Landau on Wednesday, 6/2 at 1 PM EST.  You can hear the show .
FCC Disclosure:
I was sent a book free to review and allowed to keep it. I was provided no other compensation for this post. My opinions are my own.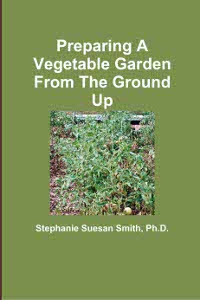 For more help gardening, buy my book, Preparing A Vegetable Garden From The Ground Up

Available in print or ebook from Amazon.com or other retailers, this book walks you from choosing the site of your garden all the way through what to do after the harvest. Buy a copy for yourself or a friend today!
---