It is not as easy as you might think to take pictures of bugs. After all, we humans have a tendency to try and kill anything that we consider a pest. This is true despite the fact that most insects are beneficial or neutral. However, stalking insects with a camera is one of my pastimes, at least when it is not so hot. Since I was playing with my computer and photographs, here is a video with some of my bug pictures. I hope you enjoy it. I will mention that all of my photographs are available for license.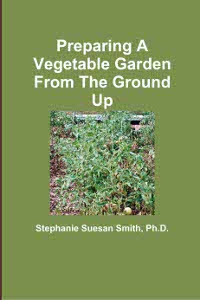 For more help gardening, buy my book, Preparing A Vegetable Garden From The Ground Up

Available in print or ebook from Amazon.com or other retailers, this book walks you from choosing the site of your garden all the way through what to do after the harvest. Buy a copy for yourself or a friend today!
---