If your childhood was anything like mine, you know what the "look of death" meant.  Usually delivered when snatching me bald headed for some infraction was not desirable — out in public, or at a party, for example, it froze my blood and promised retribution later if I didn't shape up.  Do bugs have this problem?  It turns out that they do, but it is from predators, not moms.
Researchers caught wild dragonfly larvae and put them in one of two tanks.  In one tank, there were predators of dragonfly larvae.  In the other, no predators.  The little larvae were in a transparent cage within the aquarium, so the predators couldn't reach them.
After a few months, the researchers took a head count of the larvae.  The ones around the predators were two to four times more likely to die than the ones in predator free environments.  They were also less liklely to survive the metamorphosis into a dragonfly.
The researchers attributed this high mortality to stress. The larvae were afraid to make trips out of the rocks to eat, so were less healthy.  The smell and sight of the predators were a constant stressor. Some of the larvae just couldn't hack it.
So, now my question is this:  Will it work with grasshoppers?
Shannon J. McCauley, Locke Rowe, and Marie-Josée Fortin, "The deadly effects of 'nonlethal' predators"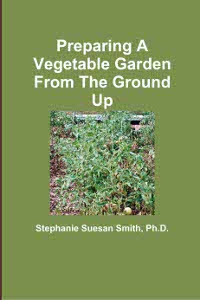 For more help gardening, buy my book, Preparing A Vegetable Garden From The Ground Up

Available in print or ebook from Amazon.com or other retailers, this book walks you from choosing the site of your garden all the way through what to do after the harvest. Buy a copy for yourself or a friend today!
---