Gardeners are very observant people.  We watch the seasons come and go, log the temperatures each season brings, and mark the rains.  Most of us are seeing changes in the temperatures each season brings, the amount of rainfall, and the type and severity of pests that eat our plants.  Whether you believe in global warming, or just notice a change, you must adapt to continue growing things.
For example, where I live, the winters have gotten colder in the last five years.  The summers have been hotter.  Spring has been shorter, with the weather going from very cold to very hot so fast that tomatoes do not make much of a crop.  This is new.  I remember growing huge numbers of tomatoes here in the past.  Now, some people did have good crops, but most of them had shade cloth over the tomatoes to keep them cooler.
My parents, who live in the cross timbers ecosystem, are finding the growing season is becoming more like the high plains.  They have little water, so are replanting with native plants from the more arid high plains.  There are beautiful wildflowers and plants for almost any region, so you should be able to find something you like.
If you are a vegetable gardener, you may have to grow a different cultivar from the one you have always grown to get a crop.  You may need to get one that produces faster, before the heat kills it, or that tolerates more heat.  One the other hand, you may find your growing season extended so you can grow things that you never could before.
As our climate changes, we will have to be flexible as gardeners.  Doing what you have always done may not work anymore.  Feel free to experiment until you find what will.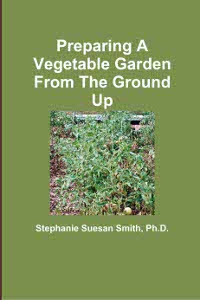 For more help gardening, buy my book, Preparing A Vegetable Garden From The Ground Up

Available in print or ebook from Amazon.com or other retailers, this book walks you from choosing the site of your garden all the way through what to do after the harvest. Buy a copy for yourself or a friend today!
---