Cheap seeds are expensive.  They cost a great deal in wasted time, money, fertilizer, water, and space.  This is because the germination rate, or number of seeds in each packet that actually sprout, is usually very low.  You plant seeds and do all the right things, but nothing happens.
Seeds that are carefully saved from plants you or some other gardener grew and then planted are not the problem.  No, there are too major situations where cheap seeds cause grief.  The first is the "closeout seed" and the second is the "too good to be true" seed.
Closeouts of seeds are usually held at the end of the calendar growing season.  For example, flower seeds are sold at the end of summer when back to school stuff is flooding stores.  Because seed sold by reputable growers is packed and sold the same year, few bother to hold any over.  They put it on sale, and the sales can be first rate.
The problem is that then the seed must be saved a year before it is planted.  Seed will keep under the right conditions for many years, but it is rarely kept in those conditions in a home.  So the germination rates fall to the single digits and the cheap seed doesn't turn out to be so cheap.  All the effort and inputs (fertilizer, water, mulch) were wasted.  Spending a dollar for a new packet versus ten cents for an old one doesn't look so foolish now.
The second problem is the "too good to be true" seed.  These are almost exclusively catalog and internet sellers that buy lots of seed at the end of the growing season.  They repackage it and then hold it in a warehouse somewhere until the next growing season.  Seeds are sold in large packages for very low prices.  Sometimes you can get a whole garden for ten or twenty dollars.
Again, the problem is the less than optimal storage, not to mention the less than optimal ethics of the seller.  Seed is alive, and deteriorates when not cared for properly.  You can plant a huge package of the seed and get one or two plants, and those don't produce well.  Off to a bad start, they struggle all season.  Remember what you have been taught:  if it sounds too good to be true, it probably is.
Although the seed catalogs are wonderful to look at, for the most part, the best seeds are from local farm and ranch or nursery places.  They have to deal with customers in person who have poor stands of plants.  Make sure you pick one that sells enough seed so that they reorder each spring for vegetables and whenever the flowers you want are to be planted.  Avoid the big box stores as they may stock varieties that do not grow as well in your area.  Then you can feel superior while you hand extra produce to the fellow who bought the cheap seeds.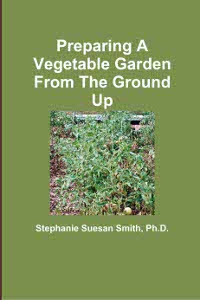 For more help gardening, buy my book, Preparing A Vegetable Garden From The Ground Up

Available in print or ebook from Amazon.com or other retailers, this book walks you from choosing the site of your garden all the way through what to do after the harvest. Buy a copy for yourself or a friend today!
---