The Dallas Arboretum reports that their cherry blossom trees are in full bloom for this weekend.  One hundred years ago, Japan gave the United States the cherry trees that line the capital streets.  The Dallas Arboretum has cherry trees that are in bloom and is celebrating this anniversary by featuring them this weekend.
If cherry blossoms are not your thing, the azelas are in full bloom as well and are expected to peak in a week or so.  The Dallas Arboretum has many beautiful flowers and plants that are blooming this time of year.  Plan a trip for this weekend and catch the cherry blossoms and some of the other beautiful plants there.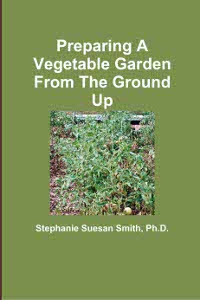 For more help gardening, buy my book, Preparing A Vegetable Garden From The Ground Up

Available in print or ebook from Amazon.com or other retailers, this book walks you from choosing the site of your garden all the way through what to do after the harvest. Buy a copy for yourself or a friend today!
---