Chilling hours are one of the important things to consider before planting any fruit bearing tree.  There are at least a couple of ways to calculate chilling hours, and I will discus them below.  Oversimplified, chilling hours are the number of hours the buds on the tree are cold enough to remain dormant.  If the buds are not dormant long enough, the fruit does not develop right and your crop is either absent or severely curtailed.
Take peaches, for example.  All peaches need at least 200 chilling hours to set fruit.  Some varieties need as much as 1000 hours.  So if you plant a 800 hour peach tree in a 400 hour climate, you would never get any fruit.  This works, to some extent, in reverse, too.  A 400 hour tree planted in an 800 hour area will tree to bud out too early and the blossoms will freeze.  So no fruit there, either.
Your county extension office can tell you how many chilling hours your county gets.  The calculations are done several ways, but the most common two are 1)to calculate the number of hours between 32 -45 F from October 1 thorough February 28th and 2)to calculate the number of hours under 45 F from October 1 thorough February 28th.  The difference is that method one may account for the harmful effects of severe cold on the buds.  Fights have broken out over which of these methods is best, but both will give you an idea of what figures to use.
Different varieties of peaches need different numbers of chilling hours.  All stone fruit vary, but it is an important factor in growing them successfully.  Symptoms of insufficient chilling hours are delayed foliage, reduced fruit set and buttoning, and reduced fruit quality.  When deciding on a variety of fruit tree, make sure you pick one that matches the necessary chilling hours for your area.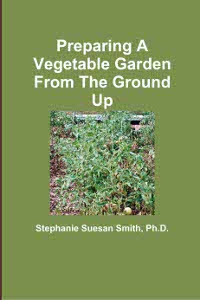 For more help gardening, buy my book, Preparing A Vegetable Garden From The Ground Up

Available in print or ebook from Amazon.com or other retailers, this book walks you from choosing the site of your garden all the way through what to do after the harvest. Buy a copy for yourself or a friend today!
---