If you have a blog, you know how nice it is to have comments on your posts.  You also know how hard it can be to get them.  If you read other blogs, you wonder how to leave comments that will bring people to your blog.  CommentLuv Premium helps solve both those problems.
CommentLuv allows your visitors to leave a comment and links back to their latest blog post.  This encourages them to say something about your post, and links you to their blog.  When you go to a CommentLuv enabled blog and comment, you get the same link back to your blog.  This plugin is free.
The premium version gives you the choice of allowing commentators dofollow links, extra posts to choose from, and a lot more control of how comments are handled.  In addition, it contains a keyword function that lets people put their anchor text after their name, an anti spam software that does not delete legitimate comments but keeps the spambots out, and several other features.  It includes buttons for Google +, Twitter, and Facebook for every post, encouraging sharing on these sites.
I have been one of the people testing the beta version of this program and can tell you it has increased comments on my blog.  In addition, it does the work of at least five plugins.  Since every plugin slows your site down, this is helpful.
Now the CommentLuv Premium is being released.  One September 26, and for one week after that, you can get CommentLuv Premium for one low price.  This license lets you have updates for life and use it on as many blogs as you control for life.  Sound good?  Act fast, the price goes up and the license changes seven days after September 26.  Follow the affiliate link below to get your copy and reap the benefits for your lifetime.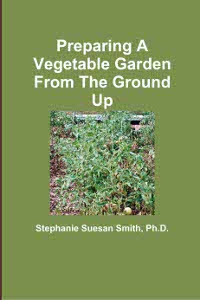 For more help gardening, buy my book, Preparing A Vegetable Garden From The Ground Up

Available in print or ebook from Amazon.com or other retailers, this book walks you from choosing the site of your garden all the way through what to do after the harvest. Buy a copy for yourself or a friend today!
---