Being a guest on someone else's blog can be a great opportunity for both you and the blog owner.  Hopefully, some of your audience will follow you to the new blog, bringing it new readers.  Similarly, some of that blog's readers may follow you home.  There is, however, some etiquette involved in both the initial approach and in publicizing your guest appearance that may not be obvious to the new blogger.
I do not claim to be a blogging expert.  What I mention here is an amalgam of what I expect and what I have seen others do, good and bad.  First, the approach is similar to querying a magazine about an article. This is the information I want from someone who wants to guest post on my blog:
who are you?  name, rank, serial number, email, website.  If I have to reply to get these, I trash the request.
proposed topic –what do you want to write on?
qualifications to write that post — why you and not some other person for that topic
how does that appeal to my audience — you may be an expert in snow toboganing, and have a great post on it, but I write on vegetable gardening.  Show me your post is relevant to my audience.
length of post, approximately — almost everyone wants at least 300 words, 500 seems to be the midpoint, I will take 1,000 if it is good
unique content — you can get in real trouble here.  most bloggers do not want recycled or spun content.  That annoys their audiences and can penalize them with the search engines
copyright — again, a problem area.  Many people do not understand that you own the copyright until you sign it away.  So you are in effect granting an non-exclusive license to that website to publish that material in the form you submitted it, but they do not have the right to re-purpose it by, say, publishing a book of their blog posts and including your post in it.  Make very sure you list exactly what license you are granting to your post in your query.
Assuming that all this makes sense to me, the website checks out, and I have not heard any negative feedback, I will probably agree to the guest post request.  Now, you need to follow through and provide the post on time and as discussed.  Also include a one or two sentence bio with a link to your blog and the correct anchor text for that link at the bottom of your post.  I will include that when the post appears.  I reserve the right to request changes or refuse the post if it is poorly written or doesn't match what we agreed on.
After the post is accepted, I will schedule it and provide a link and the time that link will go live.  If you are smart, you will prepare a short post that says that you are appearing as a guest on my blog and give the title of your post, with a link.  That short post should go live shortly after your post goes live on my blog.  Then, we each tweet about the post and generally publicize it to drive traffic towards it.  Hopefully, we both gain readers and it is a pleasant experience for all involved.
Two really good places to both look for blogs to guest on and guest posters for your blog are:
MyBlogGuest run by Ann Smarty.   Ann has lots of tutorials and some firm rules for those using her site.
BloggerLinkUp by Cathy Stucker.  Cathy uses a mailing list format to send opportunities and requests each weekday.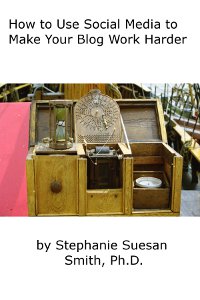 Social media intimidating you?  Do you want to write a blog post and have it appear in several places at once so you have more time to write your magnum opus?  I have written a pamphlet with step-by-step instructions on how to harness your RSS feed called Using Social Media to Make Your Blog Work Harder, available for $0.99 from Amazon.com.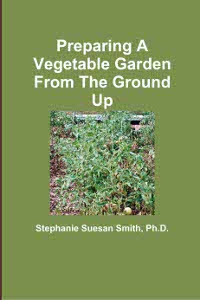 For more help gardening, buy my book, Preparing A Vegetable Garden From The Ground Up

Available in print or ebook from Amazon.com or other retailers, this book walks you from choosing the site of your garden all the way through what to do after the harvest. Buy a copy for yourself or a friend today!
---