Eying those seeds left over from last year and wondering if they will work?  While seed germination rate goes down the longer they have been alive, you can do a simple test to see if the left over seeds will grow.  It would not be accurate enough for a seed merchant, but it is fine for home use.
Take ten of the seeds and place them in a damp paper towel.  Fold the paper towel over and place it in a zipper closure bag.  Seal the bag.  Wait a few days, then look at the paper tower full of seeds.  Count the number of seeds that show a baby plant.  Multiply by ten and you have germination rate.
A few caveats.  Seed merchants strive for 90-95% germination rate, depending on the plant.  Some plants take longer than a few days to germinate.  The germination time is usually written on the package beside the length to harvest time.  Just wait the required time plus a day or two for them and check as described.
Depending on your results, you can decide whether the seeds will grow a plant often enough to warrant planting or replacing.  Sometimes simply placing two seeds in a peat pot will make sure at least one seed sprouts.  If both seeds sprout, pinch off the weaker of the two and plant as normal.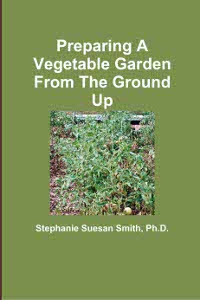 For more help gardening, buy my book, "Preparing a Vegetable Garden From the Ground Up." Available in print
or eBook, this book walks you from choosing the site of your garden all the way through what to do after the harvest. Buy a copy for yourself or a friend today!
---