Did you know that pesticide containers are considered hazardous waste and require special disposal methods?  Even organic pesticides fall into this category.  Fertilizer containers do, too.  So before you toss that bottle of plant food, read this.
Every chemical or compound you use in your garden has instructions on the container for disposing of the residue and the container.  The most common instructions are to triple rinse the container, wrap it in newspaper, and dispose of it in your trash.  You need to rinse the container out near where you used the compound.  Do not use the kitchen sink and pour it down the drain!
If you have mixed up a spray, and it does not keep, try to mix only what you will use that application and keep spraying until it is all gone.  Then rinse all the equipment where the spray residue will not go down any drain, including a storm drain.  Doing this near where you used the compound is best, if possible.
Some containers may only be disposed of at hazardous household waste collection points.  Your trash collector usually has information on where those are in your area.  You usually have to bring a utility bill to prove you live in the area.
Most of us grow things because we love nature or to eat good, healthy food.  Make sure you are not contaminating the very nature you love with your pesticide, herbicide, and fertilizer containers.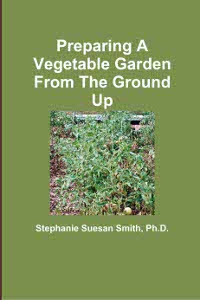 For more help gardening, buy my book, Preparing A Vegetable Garden From The Ground Up

Available in print or ebook from Amazon.com or other retailers, this book walks you from choosing the site of your garden all the way through what to do after the harvest. Buy a copy for yourself or a friend today!
---