If you have been paying attention to the marketing gurus, you will have developed an eBook to give to people who sign-up for your mailing list.  The question is how do you distribute it to the right people.  The method I am describing works for people who have their own website.   If you use a free site, you will have to do something else.
If you use WordPress, the easiest thing to do is create a page but do not have it show in the menu.  Then, use the starburst, the last character on the right on the "upload/insert" line.  This opens a dialogue box that will allow you to upload a pdf file of your eBook to the page.  Actually, it uploads it to your media library and posts a link to that file on your new page.
Now you simply send the new subscriber an email that has a link to that page on your website, so they can download the pdf file.  AWeber and some of the other mail services will help you set up autoresponders to do this.  Most cost money, but MailChimp is free for the first 500 subscribers.  You can do it by hand, of course, as well.
Another thing the marketing gurus will tell you is to change your offer about once a month so new people sign up.  You can just repeat this process to distribute another eBook without a problem.  Good luck, and if you get stuck, ask and I will see if I can help.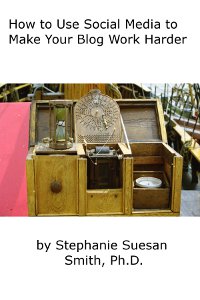 Social media intimidating you?  Do you want to write a blog post and have it appear in several places at once so you have more time to write your magnum opus?  I have written a pamphlet with step-by-step instructions on how to harness your RSS feed called Using Social Media to Make Your Blog Work Harder, available for $0.99 from Amazon.com.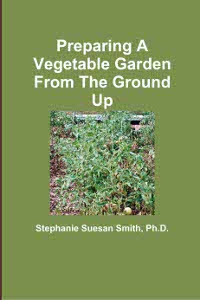 For more help gardening, buy my book, Preparing A Vegetable Garden From The Ground Up

Available in print or ebook from Amazon.com or other retailers, this book walks you from choosing the site of your garden all the way through what to do after the harvest. Buy a copy for yourself or a friend today!
---