Okay, bad pun.  The danger is real, though.  The Emerald Ash Borer is busy killing ash trees over a huge swath of states and is poised to come to a yard near you.  Most areas where it has been found are under quarentine.  No wood is supposed to come out.  People being people, however, it doesn't always work that way.
Although it rarely gets cold enough in my area to burn firewood, there are lots of places that it does get that cold.  Traditionally, people going camping or hunting or both would carry enough firewood to burn while they camped.  Because of the Emerald Ash Borer and similar pests, however, that is no longer desirable or even legal in places.
Carrying firewood around helps the little creatures spread a lot faster than they could if they had to fly on their own.  So, don't give a hitchhiking bug a ride.  You won't be able to see the bug — these things are called borers because they bore in under the bark and eat holes there.  So just because you don't see a bug doesn't mean there isn't one.
The solution is to buy your firewood at your destination.  The quarantine means you cannot carry firewood across county lines, so even carrying your firewood within a region is a no-no.  Do your part to prevent the spread of these bugs.  Buy what wood you need where you camp, and leave any you do not burn behind for the next person.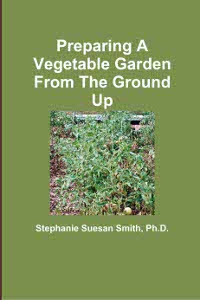 For more help gardening, buy my book, Preparing A Vegetable Garden From The Ground Up

Available in print or ebook from Amazon.com or other retailers, this book walks you from choosing the site of your garden all the way through what to do after the harvest. Buy a copy for yourself or a friend today!
---