Rains County, the next county over from my home in Hunt County, proclaims itself the Eagle Capital of Texas.  Bald Eagles winter on Lake Tawakoni.  The last weekend in January, there is an Eagle Fest with boat rides to see the eagles, see other birds of prey, and a small festival.  Despite the current rainy weather, it is supposed to be a beautiful weekend.  Come out Saturday and see the eagles.  Admission is only $2.00 for the Eagle Fest.  Boat rides are $25.  Last Chance Forever and Blackland Prairie Raptor Center will have birds of prey that are undergoing rehabilitation or are too injured to be released in the wild but are able to act as ambassadors for their species.  At 10:00, Dr. James Conrad will speak on the ecology of the Bald Eagle.  This looks like a fun event to attend for a family looking for some inexpensive educational fun.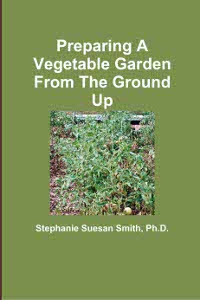 For more help gardening, buy my book, Preparing A Vegetable Garden From The Ground Up

Available in print or ebook from Amazon.com or other retailers, this book walks you from choosing the site of your garden all the way through what to do after the harvest. Buy a copy for yourself or a friend today!
---