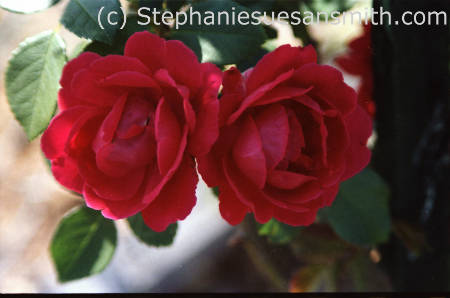 I do not usually talk about roses but most people have a rose or two and so I will stray into the realm of flowers to discuss Earth-Kind™ landscape roses.  Most roses suffer from a wide variety of insect pests and diseases.  Pesticides, whether organic or synthetic, and large amounts of fertilizer are necessary to their survival.  However, people are moving away from growing plants that require such intense management.  Enter the Earth-Kind™ landscape rose.
Earth-Kind™ landscape roses are the bad boys of the rose world.  To earn that designation, they must undergo at least three years of testing and survive with little care during that period.  Basically, they are planted in test plots around Texas.  Although they do get water, and may get one side dressing of fertilizer a year, they are otherwise on their own.
These roses survive heat up to 105 F, repel pests successfully, survive blackspot and other diseases, and generally endure.  At the end of the three year test period, the survivors are considered for listing.  Not all roses make it.  In fact, most of them die.  The ones that do are hardy, tough, and can withstand the worst Texas can throw at them.
Some of these roses are tested in other areas of the country that have appropriate zone designations.  They have to live through all this testing there, too.  The one concession roses with Earth-Kind™ designation get is that if the soil is clay, compost should be worked in the soil, just as you would any bed to prepare for planting.  All roses should have a three inch layer of mulch around them.  This holds in water and acts as a slow release fertilizer.  Each year, add one inch of mulch to the top of the layer.  This replaces the inch or so that decomposes during the year, so you always have a full three inches there.
If you want tough roses, get Earth-Kind™ landscape roses.  You can find a list of these roses on the Earth-Kind™ roses home page.  Now is a good time to plant roses, so grab a shovel and plant some.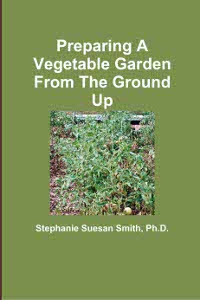 For more help gardening, buy my book, "Preparing a Vegetable Garden From the Ground Up." Available in print
or eBook, this book walks you from choosing the site of your garden all the way through what to do after the harvest. Buy a copy for yourself or a friend today!
---