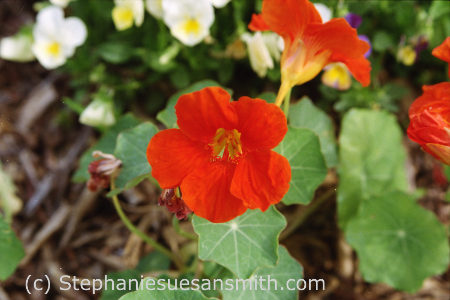 Nasturtium are pretty flowers that have a peppery flavor similar to watercress. The leaves and unripe seed heads are also edible. Nasturtium comes in many colors and can be used as garnish on salads or other dishes.
To grow nasturtium, you wait until the soil is warm and the danger of frost is past. It is a warm weather crop much like corn or beans. You plant the seeds in groups of three or four seeds. Leave a good foot between each group.
If you are going to eat the flowers, it is best to start with seeds. While you can obtain nasturtium from nurseries, you have no idea what chemicals have been used on the plant. Not a chance you want to take when growing food.
Nasturtium should be ready to harvest 8-9 weeks after the seed germinates. They produce for three or four months then run out of steam, so you need to plant a second crop after two months if you want continuous blooms. Greenhouses work well in the winter, too.
Before eating, inspect the bloom carefully for bugs. The center is deep and the overlapping petals are good hiding places. You don't want to get an unexpected dose of extra protein! The leaves are also edible, so do not neglect them.
<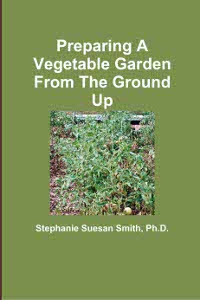 For more help gardening, buy my book, Preparing A Vegetable Garden From The Ground Up

Available in print or ebook from Amazon.com or other retailers, this book walks you from choosing the site of your garden all the way through what to do after the harvest. Buy a copy for yourself or a friend today!
---