Sometimes the bugs are more interesting than the plants.  This is an Ailanthus webworm moth (Atteva punctella).  It is also called an Ermine Moth.  In the adult form, this moth pollinates flowers.  It is native to Central and South America but has been introduced to much of North America.  It seems to migrate north in the summer, but cannot survive the cold winters so die off over the winter.
Caterpillars build communal webs in their native range.  The moths mate at dawn and lay eggs at dusk on these communal webs.  The caterpillars feed on trees of the family Simaroubaceae.  In the US, it feeds primarily on Trees of Heaven, an introduced tree of this family that is originally from China.  These trees have become invasive and eradication efforts have been vigorous in many states.
The caterpillars feed on leaves, stems, seeds, and bark before spinning a cocoon in the communal web.  They then become these pretty moths.  The moths are often mistaken for a beetle because they furl their wings tightly against their bodies.
Since this moth feeds on an invasive plant as a caterpillar, it can be considered beneficial.  The adult feeds on the nectar of many plants and carries their pollen on its' feet from plant to plant.  Should you see this pretty moth, know that it is doing no harm and let it be.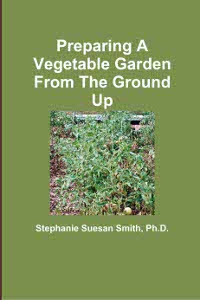 For more help gardening, buy my book, Preparing A Vegetable Garden From The Ground Up

Available in print or ebook from Amazon.com or other retailers, this book walks you from choosing the site of your garden all the way through what to do after the harvest. Buy a copy for yourself or a friend today!
---