September is a busy month for gardeners in North Texas.  Cole crops such as broccoli, cabbage, and kale should be put out in the first part of the month.  Watering them in with a dilute solution of fertilizer will give them a boost as they start out.
Radishes, beets, Swiss chard and turnips can be planted, along with bush beans and pole beans.  Choose quick to harvest versions of beans so they don't freeze before you get your crop.
Gardeners have a narrow window for planting sugar peas, snap peas, and English peas.  These should be planted in early to mid September, after the worst of the heat has gone.  Legumes don't need extra fertilizer, but do need to be kept moist.
You may need to fertilize the warmer season crops that have already been planted in the garden.  Make sure they have adequate moisture, as well.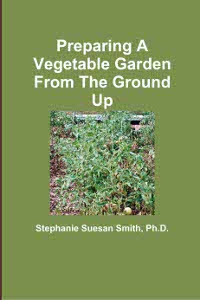 For more help gardening, buy my book, Preparing A Vegetable Garden From The Ground Up

Available in print or ebook from Amazon.com or other retailers, this book walks you from choosing the site of your garden all the way through what to do after the harvest. Buy a copy for yourself or a friend today!
---