I am featured today on Murray Newland's Social Media Marketing blog.  Gail from Growmap.com interviewed me and wrote a very nice post about me.  Go take a look and leave a comment.  Thanks to Gail for sharing blogging best practices, Donna for sharing ways to make money online and Kristi for Social Networking Strategies.  I really appreciate it.  Andy at the blogging community ComLuv.com has been a lot of help, too.  Thanks.  Bill at Good Millwork has kindly consented to letting me write for him and is sending some deadhead cypress wood.  That is cool, too.  Thanks, Bill.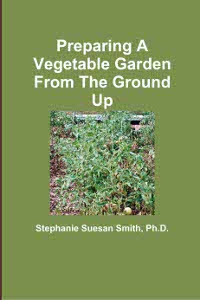 For more help gardening, buy my book, Preparing A Vegetable Garden From The Ground Up

Available in print or ebook from Amazon.com or other retailers, this book walks you from choosing the site of your garden all the way through what to do after the harvest. Buy a copy for yourself or a friend today!
---