I recently put in a new post for my bird feeder and hung the suet feeder from it as well.  I can see the birds from my study window.  Suet is basically beef kidney fat, which sounds really gross to me.  Judging from the wide range of birds that come to take a bite, however, they think it is wonderful.
I had always heard you should feed suet in the winter to give the birds extra calories to stay warm.  Of course, it may be 80 degrees F here in the winter, so that explanation doesn't work.  It turns out that insect eating birds like suet because insects are essentially tubes of fat stuffed in skin.  Actual beef fat will also quickly grow rancid in the heat, and Texas has heat.
Now, though, you can get specially treated, no melt suet cakes.  Some of these, I have found, may not melt, but they don't get eaten, either.  The birds won't touch them.  Even the possums and raccoons will turn up their noses at the things.  You have to be pretty bad for a possum to walk away, too.
That does not mean all heat stabilized cakes are bad.  It simply means you get what you pay for.  Bargain bin suet cakes are there for a reason.  If you are going to invite guests, serve them decent fare.  What the birds enjoy most is for you and they to discover together.
Back to the possums and raccoons.  They like good suet, too.  Those little wire cages that the birds can reach their bills into and the possums and raccoons can't are good.  Until, that is, the mammals figure out how to flip up the lid, slide the cake out, and leave.  I had to wire my lid shut.  Unless they have a pair of pliers, those possums are doing without at my house.
Do make sure the cage is securely mounted before doing that.  My parents lost cage and all at their house.  Some mammal didn't want to share, I guess.  If you have bears, suet feeders are probably not a good idea, either.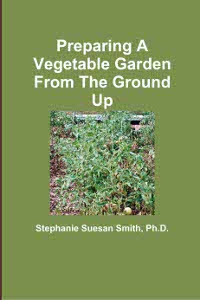 For more help gardening, buy my book, Preparing A Vegetable Garden From The Ground Up

Available in print or ebook from Amazon.com or other retailers, this book walks you from choosing the site of your garden all the way through what to do after the harvest. Buy a copy for yourself or a friend today!
---