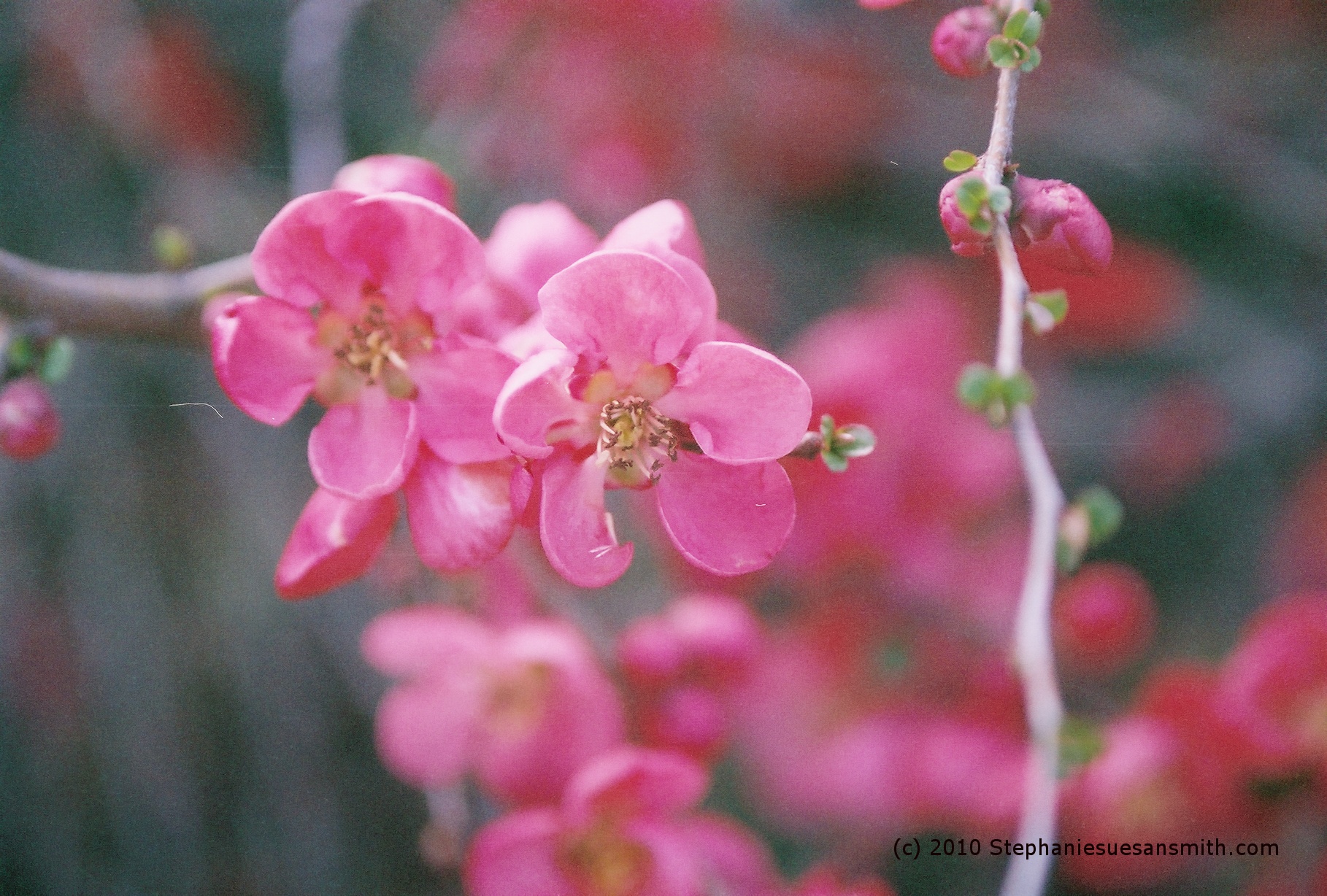 Flowering quince, also called Japonica, is one of the earliest plants to bloom in the garden.  The bright flowers may be red, white, pink, or salmon and appear on the branches before the leaves for a bit of color in a still dreary landscape.
In late summer, oblong to round yellowish fruit appear on the plant.  They somewhat resemble pears but are very hard.  The aroma is pleasant and they are often made into conserves and marmalade.
Flowering quince is thorny and can form an impenetrable thicket six feet or so tall and as wide, depending upon the cultivar and how it is grown.  Flowering quince prefers well-drained, acidic soils and sunny or partially shaded areas.  It is propagated through cuttings or by dividing mature clumps of the shrub.
Flowering quince was brought to the west in 1796 under the name Pyrus japonica.  This plant has had many names, however, and is now generally referred to as Chaenomeles speciosa.  There is also a tree called the Chinese quince, which is similar to flowering quince but grows into a tree.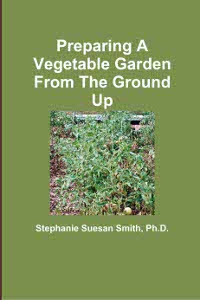 For more help gardening, buy my book, Preparing A Vegetable Garden From The Ground Up

Available in print or ebook from Amazon.com or other retailers, this book walks you from choosing the site of your garden all the way through what to do after the harvest. Buy a copy for yourself or a friend today!
---