Ancient peoples were very in tune with the signs in the heavens. They had to be, as those signs were their calendar. They planted by the moon, harvested by the moon, and waited for winter's end to be marked by the moon.
Some people still plant by the moon. In my area, the old timers plant their cold weather crops on Valentine's Day and their warm weather crops on Good Friday. But does planting by the moon work?
The current theory about that is that the moon's gravitational pull effects soil moisture, just as it effects tides. Plant during a waxing (increasing) moon and the higher soil moisture makes the seeds germinate better. Root crops such as potatoes should be planted just after a full moon. Prune during a waning moon and the lower soil moisture and slower sap movement keeps plant injury to a minimum.
Things can get even more complicated if you add in the signs of the zodiac.  As the moon crosses through these different signs, certain gardening tasks are to be performed.  This made sense when there were no calendars to look at.  The moon crosses each zodiac sign at a certain time of the year.  When it does, farmers knew it was time to plant, weed, harvest, or preserve their crops.
Back to does it work.  There have not been any studies in the United States on this topic that I have found.  However, many gardeners swear by it.  If you are interested in more information, you can consult the Old Farmer's Almanac or the Farmer's Almanac.  Both contain information about gardening according to the moon and stars.  In addition, I have added a Moon Calendar page that lists the phases of the moon for each month.  Let me know if it helps.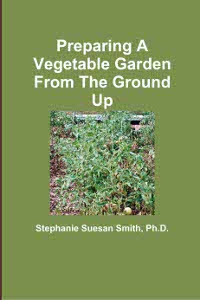 For more help gardening, buy my book, Preparing A Vegetable Garden From The Ground Up

Available in print or ebook from Amazon.com or other retailers, this book walks you from choosing the site of your garden all the way through what to do after the harvest. Buy a copy for yourself or a friend today!
---