As the economy worsens and more and more people lose their jobs, many of them become "food insecure," which is the government speak for going hungry or not knowing where your next meal is coming from. In some cases, there is food in a person's belly, but it is of poor nutritional quality. Many of these hungry are children. You can, as gardeners, help feed these families.
It is simple, really. When you plant your vegetable garden this year, plant an extra row and donate all of the produce from that row to a local food bank or soup kitchen. If you do not know of one, your religious leader or the United Way can tell you of a place that would welcome your donations. Other than meat, fresh produce is the hardest item for food banks to obtain.
The concept of planting a row to help the hungry is not new. In 1995, Jeff Lowenfels, former Garden Writers Association president, asked his readers to Plant a Row of vegetables for the Anchorage, Alaska food bank. The program was successful, so the Garden Writers Association took it national. Each year, members of the Garden Writers Association are asked to urge their readers to Plant A Row for the hungry.
You do not have to be a garden writer to organize a community wide effort to publicize and carry out a campaign. The PAR coordinator is available at 877.492.2727. Donations of money or products such as seeds, gardening tools, and space for a garden are welcome. You can contact 703.257.1032. Help end hunger. Plant a row for the hungry this year.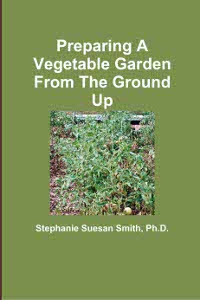 For more help gardening, buy my book, Preparing A Vegetable Garden From The Ground Up

Available in print or ebook from Amazon.com or other retailers, this book walks you from choosing the site of your garden all the way through what to do after the harvest. Buy a copy for yourself or a friend today!
---