Genghis Khan.  The very name is synonymous with terrifying conquest in Europe.  In Asia, and especially Mongolia, however, Genghis Khan is revered.  It turns out that Khan instituted some things that are still innovative today.  The Genghis Khan Exhibit at the Irving Center this summer showcases both sides of this complex man.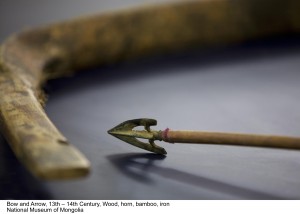 In 25 years, Khan conquered more land than the Romans conquered in 400 years.  While the Europeans who were conquered were terrorized, the Asians fared better.  Khan took small countries and built them into large ones.  In some cases, these boundaries still stand.
Further, Khan installed rule by law in his conquests.  Passports, international boundaries, and the postal system were just some of the things he set up that we still use.  He also patronized the arts.  Not bad for someone we regard as a barbarian.
The exhibit is open through September 30.  Many of these items are from private collections and will not be available after this exhibit leaves.  If you are interested in 13th century Mongolian history, this is a must see event.  This is, according to the Irving Center, the largest gathering of such artifacts ever.
The exhibit is open Monday through Saturday from 9 a.m. to 8 p.m., and Sunday from 1 p.m. to 8 p.m.  The last ticket is sold at 6:30 p.m. each day.  Parking is free.  However, this is what the tickets will cost:
Adults $12
Art Connection Members $8
Children (Under 18 years) $8
Seniors (55+ years) $8
K-12 Groups $5
Groups (12 or more) $8
The Irving Arts Center is located at  3333 N. MacArthur Blvd, Irving, TX 75062.  You can obtain more information and see some photographs of some of the artifacts at www.KhanIrving.com.  Come find out why Genghis Khan, who could be very brutal, is so revered in Mongolia.  You will be surprised at the side of Khan Europeans rarely saw.
FCC Disclosure:  I was paid a small sum for this post and given tickets to see the Exhibit.  My opinions are my own and I would have gone to see it anyway.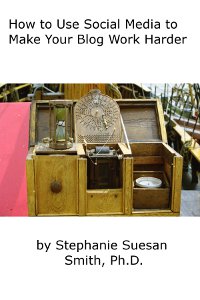 Social media intimidating you?  Do you want to write a blog post and have it appear in several places at once so you have more time to write your magnum opus?  I have written a pamphlet with step-by-step instructions on how to harness your RSS feed called Using Social Media to Make Your Blog Work Harder, available for $0.99 from Amazon.com.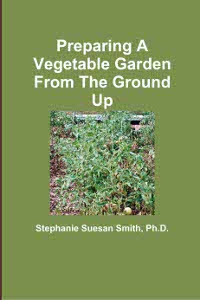 For more help gardening, buy my book, Preparing A Vegetable Garden From The Ground Up

Available in print or ebook from Amazon.com or other retailers, this book walks you from choosing the site of your garden all the way through what to do after the harvest. Buy a copy for yourself or a friend today!
---