Yes, the Mongols killed a lot of people during their sweeps across Asia and Europe.  So did the Crusaders, the Conquistadors (world wide) and the Inquisition.  The difference  is that the Mongols left civilization in their wake, while these other groups destroyed civilizations.  Much of this is due to the Mongol leader, Gengis Khan.
Undoubtedly ruthless, more than willing to kill in response to real or perceived danger or slight, Khan's genius lay in his charisma, adaptability, and willingness to change when a better way presented itself.  I attended the exhibit at the Irving Center on Gengis Khan recently.  I was surprised by how many things the Mongols invented or improved that Europeans claimed for themselves.
I saw a silver passport, printed books made 400 years before Gutenberg, a flintlock rifle or pistol (the end was broken off) that was much slimmer and more efficient than the European ones which did not appear for a couple of hundred years, and many other items that the Mongols had long before the Europeans.  I knew that much knowledge had come the way of the Arabs when they invaded, but did not realize how much the Mongols left when they came.
Khan declared that all should be free to practice their religion, diplomats would be able to travel safely, people were promoted on merit and not because of who their family was, and even the arts flourished in a land where there was little time for them before he came.  While Khan tended to kill the ruling class in a conquered land, life got better for the peasants under his rule.
The exhibit is well laid out and traces the progression of Khan and the Mongols.  One starts with Khan's upbringing and first conquests.  As fortunes rise and things progress, artifacts illustrate key elements of Khan's story.  Even the weapons are elegant and well made.  The last third of the exhibit includes the arts that flourished under Khan.  When I was there, two Mongolian musicians played three songs using their voices and the types of instruments that would have been used during Khan's reign.  The music was beautiful and that played on the horsehead fiddle sounded a lot like Bluegrass music.
There is a mummy.  She more nearly resembles the natural mummies of Peru and other cold, dry climates than that of the artificial mummies in Egypt.  There is a partition and a caution sign, so those with small children need not enter that area.  The exhibit was kept cold to help preserve her, so wear a coat.  In fact, while I was comfortable in a t-shirt and jeans, my companions who were bundled up like an arctic exhibition were still cold.  Dress accordingly.
One other thing to mention is that there are no restrooms inside the exhibit area.  Since it takes about an hour and a half to go through the exhibit, this can be a problem.  At the end of the exhibit, there is a gift shop and a place to sit down with a soft drink and a snack.
The exhibit runs through September 30, 2011, and this is the last stop before things go back to their permanent homes in Mongolia.  Since some of the exhibits are private property, it is unlikely they will come this way again.  At $12 for adults, this is well worth seeing.  There are also various lectures, family events, and a trebuchet competition during the summer.  Dates for these and other events are at the Irving Arts Center website.
FTC Disclosure:  I was given a small sum and 4 tickets to write the prior post on Khan and this one.  My opinions are my own, as anyone who reads me regularly knows.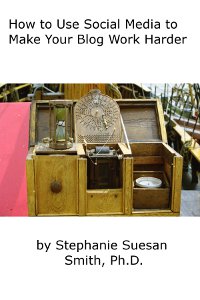 Social media intimidating you?  Do you want to write a blog post and have it appear in several places at once so you have more time to write your magnum opus?  I have written a pamphlet with step-by-step instructions on how to harness your RSS feed called Using Social Media to Make Your Blog Work Harder, available for $0.99 from Amazon.com.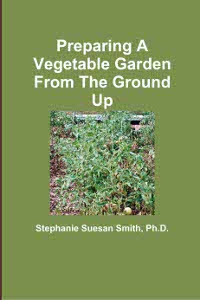 For more help gardening, buy my book, Preparing A Vegetable Garden From The Ground Up

Available in print or ebook from Amazon.com or other retailers, this book walks you from choosing the site of your garden all the way through what to do after the harvest. Buy a copy for yourself or a friend today!
---