Lots of blogs give stuff away.  It can be a lot of fun to enter them.  I mostly write about gardening things, but sometimes do book reviews and product reviews.  Sometimes I even get to give stuff away.  If you are just starting to follow blogs, you may wonder where to find out about giveaways.
Two places I know about are Prizey and Giveaway Scout.  They operate somewhat differently.  With Prizey, you submit your giveaway to them.  It is screened and if acceptable, it is posted.
With Giveaway Scout, you submit your blog, which they crawl on a regular basis to pick up giveaways.  In addition, they crawl other places and pick up those giveaways.
Then there are the linkies.  If you search "giveaway linky" you will find tons of lists of blogs giving things away.  You could spend all day just entering giveaways.
The purpose of these giveaways vary.  It builds traffic and introduces some readers to our blog who would not ordinarily find it.  Maybe some will stick around.  For the companies providing the products, it is advertising.  And for the winners, it is free stuff.
If you enjoy giveaways, I have one for  100 four color custom printed postcards by Digital Room going on now.  Just leave a comment here to win.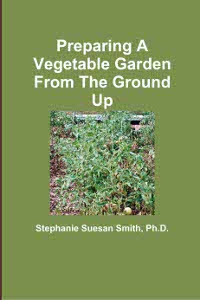 For more help gardening, buy my book, Preparing A Vegetable Garden From The Ground Up

Available in print or ebook from Amazon.com or other retailers, this book walks you from choosing the site of your garden all the way through what to do after the harvest. Buy a copy for yourself or a friend today!
---