Brussels Sprouts are considered a cole crop.  This means they need to be planted someplace in the garden where no other cole crop has grown for at least one growing season.  In addition, they are very sensitive to heat, so they do better in the fall.  In fact, it is very difficult to get them to give you Brussels sprouts without bolting in the spring.
For detailed instructions on how to plant Brussels sprouts, see Growing Brussels Sprouts.   Here is a snapshot of the information you need to choose what cultivar to plant.
when to plant:  seeds August 1-August 15, transplants August 25 to September 15
depth of planting:
spacing of plants inside row: 2 feet for transplants, seeds should be sown closer then thinned
spacing of rows:  three feet
time to harvest: 80 days from transplants, 110 from seed
fertilizing: work in five pounds of 5-10-10 fertilizer for each 100 foot of row a week before planting.  Side dress one tablespoon of nitrogen fertilizer in a circle around each plant three weeks after planting, then again twice more at two week intervals.
cultivars for Hunt County:
Jade Cross  80 days to harvest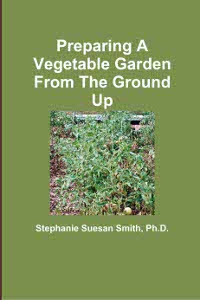 For more help gardening, buy my book, Preparing A Vegetable Garden From The Ground Up

Available in print or ebook from Amazon.com or other retailers, this book walks you from choosing the site of your garden all the way through what to do after the harvest. Buy a copy for yourself or a friend today!
---