Brussels Sprouts are a cool weather crop.  When they get hot, the plant produces flowers and the little sprouts are ruined.  Brussels Sprouts are a Northern European vegetable related to the cabbage.  No records exist of them earlier than 350 years ago.
Brussels sprouts are basically baby cabbage that grow along the stem of the plant.  They should not be planted where other cole crops have been planted in the last two years.  Failing to rotate the types of plants in your garden breeds disease.
Brussels sprouts are generally purchased as transplants.  They should be set about two feet apart in the row.  Rows should be about three feet apart.  Seeds should be planted closer together and then thinned when they come up.  In most places, Brussels sprouts should be planted in the fall.  They tend to bolt in the spring.
Brussels sprouts need regular watering and fertilizing.  Topping the plant when it is 2 to 2 1/2 feet tall will make the sprouts grow faster.  When they are ready, snap or cut them from the stem.  An inch in diameter is the optimal size.  More will develop until the plant freezes.  This may not be until November or December as it is a very cold hardy plant.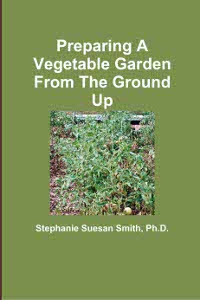 For more help gardening, buy my book, Preparing A Vegetable Garden From The Ground Up

Available in print or ebook from Amazon.com or other retailers, this book walks you from choosing the site of your garden all the way through what to do after the harvest. Buy a copy for yourself or a friend today!
---