Cabbage is one of the cole family of crops.  It prefers cooler temperatures, so grows better in Texas in the fall, but can be planted in the spring.  Most people buy transplants to start.  These are planted in early February in the spring or in August in the fall.  Seeds can be planted in July, if you do not want to use transplants.
Plants should be spaced 12-18 inches apart on rows that are 3-4 feet apart.  Side dress a fertilizer of 5-10-10 at a rate of five pound per 100 square feet.  Mix the fertilizer in the dirt well and then water in both fertilizer and the new plants.
Cabbage requires quite a bit of water, especially when the head is forming.  Keep the soil moist but not squishy.  Over-watering will drown the plant.
When the head of the cabbage is fully formed, it is ripe.  If you wait too long to pick the head, it will split.  It can also grow tough if allowed to get too big.
Cabbages have problems with black rot, cabbage yellows, and black leg.  You can choose resistant varieties to deal with cabbage yellows and black leg.
Insect pests of cabbage include the cabbage looper, imported cabbage worm, and aphids.  Cabbage loopers and the imported cabbage worm can be treated with Bacillus thuringiensis.  Aphids are usually controlled by predators such as the lady beetle or lacewing.  Spraying just kills beneficial insects and allows more problematic insects to breed in the long run.
By the way, sometimes you can find heirloom varieties of vegetables in surprising places. I found the heirloom cabbage Copenhagen Market Early at Mastergardening.com. Look carefully at the online gardening stores and you may find other such treasures.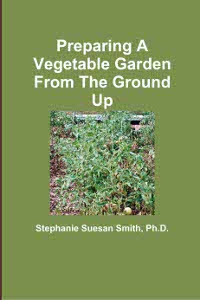 For more help gardening, buy my book, Preparing A Vegetable Garden From The Ground Up

Available in print or ebook from Amazon.com or other retailers, this book walks you from choosing the site of your garden all the way through what to do after the harvest. Buy a copy for yourself or a friend today!
---