Carrots are rich in beta carotenes and are good for you.  It can be hard to get your kids to eat them,though.  Set aside a little space in the flower bed or garden that has full sun and let your kids grow their own carrots.  Studies have shown that kids are more likely to eat things they grow themselves.
For detailed instructions on how to plant carrots, see Growing Carrots.  Here is a snapshot of the information you need to choose what cultivar to plant.
when to plant: February 10 to March 1, August 1 to August 20
depth of planting:  1/2 inch
spacing of plants inside row: plant closely and thin to 2 inches apart after the carrots are 4inches tall.
spacing of rows: 3 inches
time to harvest: 62-75 days, depending on variety
fertilizing: work in one cup of 10-10-10 per 10ft of row before planting. When carrots are 4inchestall, side dress with 2 tablespoons of the same fertilizer.
cultivars for Hunt County:
| | |
| --- | --- |
| Variety | Days to Harvest |
| Betasweet (purple) | 72 |
| Denver half long | 75 |
| Nantes half long | 70 |
| Red Core Chantenay | 70 |
| Scarlet Nantes | 70 |
| Touchon (Heirloom) | 62 |
| Processing | |
| Denver 126 | 75 |
| Gold King | 68 |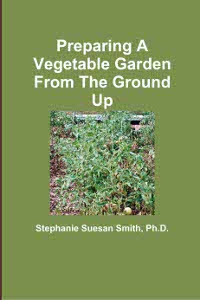 For more help gardening, buy my book, Preparing A Vegetable Garden From The Ground Up

Available in print or ebook from Amazon.com or other retailers, this book walks you from choosing the site of your garden all the way through what to do after the harvest. Buy a copy for yourself or a friend today!
---