Cauliflower is a member of the cole family of crops.  It grows best in the fall garden as it gets too hot and bolts many times in the spring.  Remember when rotating your crops not to plant it where other cole crops such as broccoli, cabbage, or brussel sprouts have been planted in the last two years.
For detailed instructions on how to plant cauliflower, see growing cauliflower. Here is a snapshot of the information you need to choose what cultivar to plant.
when to plant:   transplants February 15 to March 1, August 25 to September 15, seeds August 1 to August 15
depth of planting:  1/2 to 3/4 inch for seed
spacing of plants inside row: 2-3 inches apart
spacing of rows: 3-6 inches apart
time to harvest: 60-80 days
fertilizing: side dress with 10-10-10 fertilizer at a rate of  a pound per 10 ft of row when planting.  Side dress with 1 tablespoon per 10 ft of row every three weeks until harvest.
cultivars for Hunt County:
Snow Crown  60 days to harvest
Stardust 83 days to harvest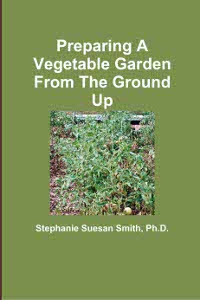 For more help gardening, buy my book, Preparing A Vegetable Garden From The Ground Up

Available in print or ebook from Amazon.com or other retailers, this book walks you from choosing the site of your garden all the way through what to do after the harvest. Buy a copy for yourself or a friend today!
---