Many Southerners eat collard greens on New Year's Day for luck and to draw money toward them in the new year.  Who doesn't want good luck and riches? Here is how to grow your own collard greens, a Southern delicacy.
For detailed instructions on how to plant collard greens, see Collard Greens:  A Southern Delicacy. Here is a snapshot of the information you need to choose what cultivar to plant.
when to plant:  February 10 to March 10, August 1 to September 1
depth of planting: 1/2 to 3/4 inch deep
spacing of plants inside row:  carpet row and trim leaves, or plant 12-18 inches apart for larger leaves
spacing of rows:  12-18 inches
time to harvest: 68-85 days
fertilizing:  8 pints 10-10-10 per row before harvest, one pint of nitrogen at 4 weeks and 7 weeks per row
cultivars for Hunt County:
Blue Max    68
Georgia Southern  75
Vates           75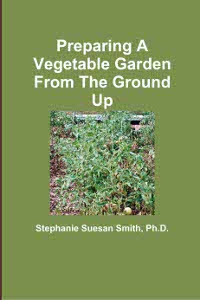 For more help gardening, buy my book, Preparing A Vegetable Garden From The Ground Up

Available in print or ebook from Amazon.com or other retailers, this book walks you from choosing the site of your garden all the way through what to do after the harvest. Buy a copy for yourself or a friend today!
---