The Coriander plant produces two different kinds of herbs with different uses.  The greens, or cilantro, are used in Middle Eastern, Asian, and Latin American cuisine.  The coriander seed is used as a spice in whole or ground form.  It has been used since ancient times for its medicinal qualities and as an important ingredient in curry and other flavorings.
Coriander is a cool season herb that will grow bitter if it gets over 75F.  It is best planted in the spring and enjoyed until the first of summer heat, or in the fall and enjoyed until first frost.  Coriander also grows well in pots as a houseplant as long as it gets at least eight hours of sun.
Coriander should be planted in rows twelve to eighteen inches apart.  It should be spaced six to twelve inches apart in rows and planted to a depth of one to one and a half inches.  Seeds can be planted inside and started to give a longer season before coriander bolts from the heat or freezes from the cold.
Coriander needs a general nitrogen fertilizer such as fish emulsion after it has been harvested four or five times.
Harvesting cilantro is simple.  Cut the leaves at ground level.  Do not cut more than one third of the plant at a time or you will weaken the plant.
Harvesting coriander is a little bit more complicated.  You must wait until the plant flowers out and produces seeds.  When most of them are dry, cut the flower stalk and put upside down in a paper bag.  As the seed heads dry, the shuck will split and the seeds will collect at the bottom of the bag.  Store the collected seeds in a jar in a cool, dark place.  Grind them up or use them whole.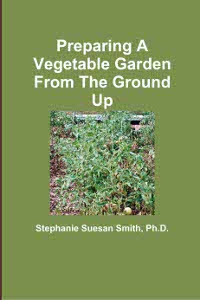 For more help gardening, buy my book, Preparing A Vegetable Garden From The Ground Up

Available in print or ebook from Amazon.com or other retailers, this book walks you from choosing the site of your garden all the way through what to do after the harvest. Buy a copy for yourself or a friend today!
---