Dill was introduced into this country from Asia and is used as a culinary herb.  Both the fernlike leaves and the flowers are edible.  After the first year, dill readily self-seeds and will come back year after year.
Dill is seeded directly into the garden after all danger of frost is passed.  Seeds should be planted 1/4-1/2 inch deep with two inches between the seeds.  After the plants come up, they should be thinned to one plant every foot.  One ounce of seed will plant approximately 50 feet of row.
Dill is commonly used to flavor pickles.  Cut the tops off of the dill when the fruit is fully formed but before it is brown.  Lay in the shade on cloth to cure.  When the seed heads are dry, remove the seed by shaking them.
The leaves of dill are used fresh to flavor meats and fish while the dried sprigs are put in pickles to flavor them.  Flowers have a stronger flavor than the leaves but are used in a similar manner.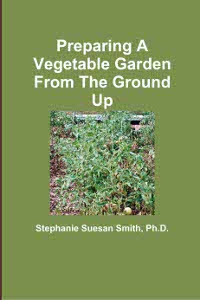 For more help gardening, buy my book, Preparing A Vegetable Garden From The Ground Up

Available in print or ebook from Amazon.com or other retailers, this book walks you from choosing the site of your garden all the way through what to do after the harvest. Buy a copy for yourself or a friend today!
---