Garlic chives are used like regular chives but have more of a garlic flavor instead of an onion flavor.  They are good in omelets and other egg dishes.  They also work in salads, as fresh vegetables, or any savory dish.  The flowers are edible, too, although they can have a pretty strong flavor.  Garlic chives are perennial herbs, so plant them someplace they can stay for a while.
Here is a snapshot of the information you need to plant garlic chives in your kitchen garden:
when to plant:  February to June
depth of planting: 1/4 inch
spacing of plants inside row: 1 inch
spacing of rows: 8-10 inches
time to harvest:  45 days
After the plants bloom, sheer entire plant back to 4 inches to encourage regrowth of tender new leaves.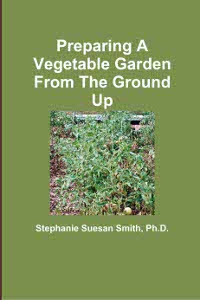 For more help gardening, buy my book, Preparing A Vegetable Garden From The Ground Up

Available in print or ebook from Amazon.com or other retailers, this book walks you from choosing the site of your garden all the way through what to do after the harvest. Buy a copy for yourself or a friend today!
---