Grapes have become a popular plant to grow in our area.  With two wineries in Greenville, Landon Winery and the Blue Armadillo Winery, it is natural to assume grapes grow well here. Most areas in Hunt County are vulnerable to Pierce's Disease, however, so while grapes may do okay for a couple of years, they then die off.
Pierce's disease is a bacterial disease that is transmitted by sucking insects when they bite the vine, much as mosquitoes transmit malaria when they bite a human.  Grapes that are infected with Pierce's Disease get sick and die.  There is no treatment for it once the infection occurs.
The bacteria involved, Xylella fastidiosa, grows in the xylem, eventually blocking the water from moving about the plant.  It takes about 1-5 years for the plant to die. A vineyard could just be coming into production when the vines all die.
There are varieties of grapes that are resistant to Pierce's Disease.  These have been developed by Southern scientists to all the production of grapes in the South.  There is a very good article on Growing Pierce's Disease Resistant Grapes that is put out by Texas A&M Extension.  The article lists the correct varieties for a given application:  table, white wine, red wine, etc.  The article also mentions which rootstock to get to resist cotton root rot.  You have to work for your grapes in this area!
That said, you can grow grapes in Hunt County.  You simply have to pick the correct varieties grafted on the correct rootstock to do it.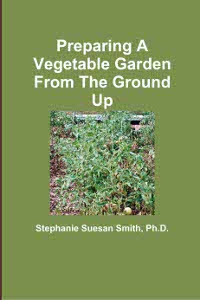 For more help gardening, buy my book, Preparing A Vegetable Garden From The Ground Up

Available in print or ebook from Amazon.com or other retailers, this book walks you from choosing the site of your garden all the way through what to do after the harvest. Buy a copy for yourself or a friend today!
---