Oregano is an important spice in Italian cooking.  It can be used fresh or dried for year round use.  A hardy perennial, it has purple flowers the second season it is planted.
Here is a snapshot of the information you need to grow Italian Oregano, which is a little sweeter and milder than Greek Oregano
when to plant:  late March-early April
depth of planting: do not cover
spacing of plants inside row: very thinly
spacing of rows: 12 inches
time to germinate:  10-21 days
time to harvest: 45 days, pick leaves lightly the first season, then larger harvests in the following seasons.  Cut sprays of purple flowers to encourage leaf growth.
Oregano is hardy and long lived when given good drainage.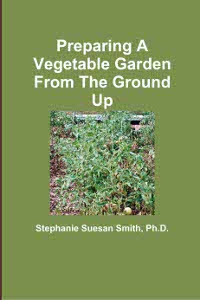 For more help gardening, buy my book, Preparing A Vegetable Garden From The Ground Up

Available in print or ebook from Amazon.com or other retailers, this book walks you from choosing the site of your garden all the way through what to do after the harvest. Buy a copy for yourself or a friend today!
---