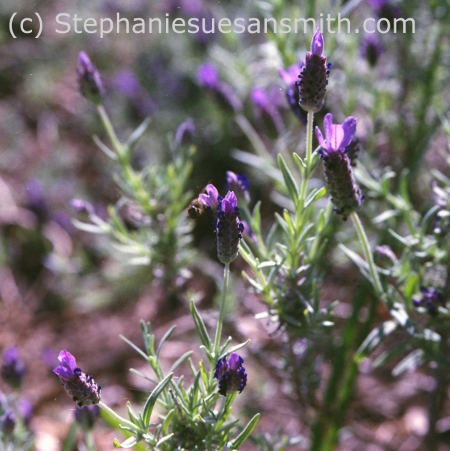 Lavender is one of those pretty plants that has too many uses to list.  Since you can eat it, I am interested in growing it.  Frankly, the first one I planted died pretty quickly.  Turns out clay gumbo isn't very high on a lavender plant's lists of happy places to grow.  Hundred degree heat is hard on them, too, and the combination finished it off.  However, you can grow lavender if you are careful about where you plant it and what variety you pick to plant.
Lavender needs full sun, well drained soil, and lots of space around it so the air flows and keeps it healthy.  It grows best in a pH of 6-8, so you may need to grow your lavender in pots if your soil is acidic.  Lavender is very difficult to start from seed, so it is best purchased from a reputable dealer as a small plant.
When planting, you can put a handful of compost in the hole before setting the plant in.  You should water the plant in and continue watering weekly until the plant is in the ground for a year.  Then you can taper off as the plant can live in most climates without supplemental water unless there is a drought.
Lavender plants should be pruned by about one third in the spring when they first start to green up.  This promotes new growth and lots of blooms.  You can cut the blossoms when about 1/2 of them have opened up.  If you  want to use them for crafting or drying, wait until 3/4 of the blossoms have opened up to cut them.
According to Marie Iannotti, lavender is not terribly long lived and begins to decline after ten years.  Succession planting will ensure you always have lavender, if you use a lot of it.  Plant a lavender bush, then wait a couple of years and plant another.  Repeat for two or three times.  That way, when one declines, you still have others producing.
Patricia in Perth, Australia has a wonderful site dedicated solely to lavender.  She lists products for sale in her Etsy shop, has articles on growing lavender, using lavender, and finding organic, pure lavender products. If you are really interested in lavender but do not want to grow your own, her website is the place to go.
Good luck growing your lavender, and happy gardening.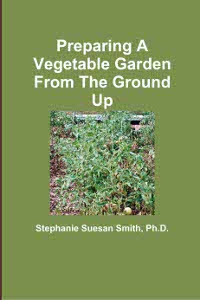 For more help gardening, buy my book, Preparing A Vegetable Garden From The Ground Up

Available in print or ebook from Amazon.com or other retailers, this book walks you from choosing the site of your garden all the way through what to do after the harvest. Buy a copy for yourself or a friend today!
---