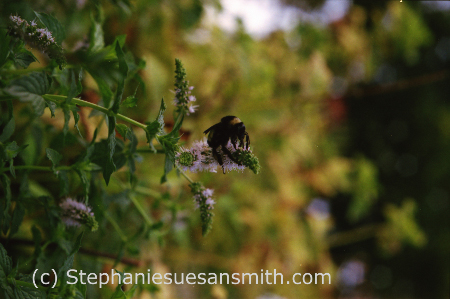 The good news is mint is really easy to grow. The bad news is mint will quickly take over your garden and your world if you let it. It is one of the few plants that is best grown in a pot so it can't smother the rest of your herbs. It doesn't grow well at all inside, so the pots need to be the big kind you can put outside and water as needed. A window box would also work well.
Mint is used throughout the world and has more than 600 hybrids. Most mint used in the United States is either peppermint or spearmint. However, other mints, such as pineapple mint, are also popular.
Mint is propagated from runners sent out from the parent plant, or from cuttings. Very few mints make seeds. In fact, once the mint flowers, the essential oils in the leaves drop considerably.
To avoid having your mint flower, cut it regularly. Cut the stems right down to the ground. Then either dry the leaves or use them quickly. If you are using the leaves when they are fresh, they must be refrigerated quickly or they will wilt. The leaves can be swirled through clean water, then shaken dry if needed to remove dirt from them.
Having two pots of mint is a good idea. Give one a hair cut and while it is recovering, you can use up that mint and give the other pot a hair cut. That way, you always have mint available.
If you decide not to cut the mint regularly, it will form a dense mat of plants. The air circulation will not be terribly good, and mint will get fungal diseases such as rust. They can also attract whitefly and leafhoppers, which really do a number on the leaves. The best defense against these problems is regular cutting of the stems and good plant care.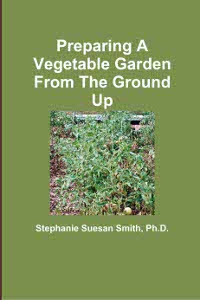 For more help gardening, buy my book, Preparing A Vegetable Garden From The Ground Up

Available in print or ebook from Amazon.com or other retailers, this book walks you from choosing the site of your garden all the way through what to do after the harvest. Buy a copy for yourself or a friend today!
---